Merch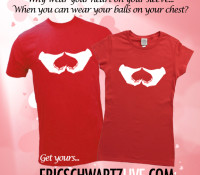 February 3, 2014
My infamous upside down balls shirts are shipping in time for Valentine's Day (or Anti-Valentine's Day).  ORDER HERE! If you don't get it, watch this clip.
February 03, 2014 0
---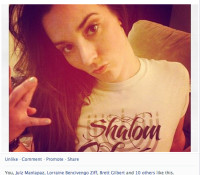 December 5, 2013
Who would've thought my culture-blending "Shalom Cabrón" shirt would cause so much controversy?  I sell this funny shirt at my comedy shows, based on my joke about mixing my Jewish and quarter-step Mexican heritages.  Fans will occasionally post pictures ... Read More »
December 05, 2013 0
---
November 16, 2013
Bands are too cool to wear their own T-shirts.  I'm too nerdy not to. Geek out in my old-school Smooth-E logo tee while supplies last!  Destined to become one of the most coveted comedian shirts.
November 16, 2013 0
---