October 2013
October 31, 2013
If you don't order my one-hour special it after watching this, you might want to consider logging of the internet forever for the good of humanity. No pressure!
October 31, 2013 0
---
October 24, 2013
Watch me as Dapper Don Parmesan, host of "Know Your Peeps," the most unapologetically racist game show. In the premiere episode of El Show, Chuey Martinez is joined by YouTube giants: rapper/comedian DeStorm, musical duo the FU Brothers ... Read More »
October 24, 2013 0
---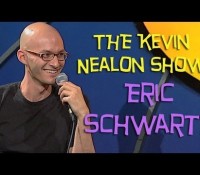 October 8, 2013
Watch me perform #FlatBootyGirl and chat with Kevin Nealon at The Laugh Factory.
October 08, 2013 0
---